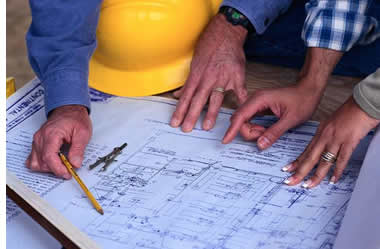 Buschur Electric is a full service firm specializing in designing, building and maintaining electrical systems for residential, commercial, industrial, institutional and farm installations.
Our in-house CAD department provides us the needed flexibility to design and quote jobs quickly and accurately, allowing the job to be completed on or before the scheduled completion date. Our qualified team of experts can answer questions and provide quick results when timeliness is key.
Through our attention to planning, coordination and details, we create customized plans that avoid conflicts and solve design problems before we even get to the field to ensure a quality installation that meets the customers' needs and specifications.
The Buschur Electric standard is that every project be trouble free for all parties and that it be completed on schedule and on budget.
Call Buschur Electric at 800.287.2487 for more information.